Photogrammetry & Data Processing Services
TLT Photogrammetry Services
With a decade of working for acquisition firms across the U.S. and leading aerial data production teams on projects of all sizes and complexities, I have the extensive experience and technical skills needed to ensure your aerial survey project meets the highest standards of quality and accuracy and is completed both on time and in the most cost-effective manner. After working for large firms for 10 years that charge clients large "multipliers" to cover their marketing, R&D, and business overhead costs I began to wonder if it would be possible to eliminate these costs and work on my own to give clients a substantial cost savings for their geospatial data needs.   
By choosing TLT Photography for your geospatial data collection and/or processing you can rest assured that your data will be processed by a certified professional who has dedicated his entire career to producing the highest quality data products that meet the most stringent industry accuracy standards.   You will also be supporting the efforts of a small American business and can take comfort in knowing that your data will never be outsourced oversees for processing as so many geospatial companies now do.  Throughout every project you can expect active communication from me at all times with clear explanations of technical terms and honest advice on the most appropriate technology needed to meet your project needs.   
I take great pride in providing tailor-made solutions to clients from all industries and I although I love a good challenge I will never make the mistake, as many others do, of unrealistic promises.  When you choose me your data will be delivered on time and at the highest quality.   Unlike bigger corporations my success as a small business is directly tied to client satisfaction.   I hope to build long lasting relationships with my clients by providing high quality work and as sensor and platform technology advances and UAV laws evolve I will continue to work closely with them to design and facilitate the most effective and appropriate solutions for their needs.
Any Location
Cost-Effective
Fast Delivery
Highest Standards
Roadway Surface Modeling
Throughout 2017 I have been working with several survey partners in Oregon to develop a cost-efficient method of producing high quality ground surface models from UAV imagery. From testing on various roadways around the Portland metro area I have developed specific aerial acquisition and modern photogrammetry processing techniques which produce a high resolution surface model that exceeds traditional accuracy standards for professional land surveying. The full-color 3D models created from this process can be used to create Digital Terrain/Elevation Models (DTM/DEM), Digital Surface Models (DSM), and roadway contours. This reality-capture data can also be integrated into existing CAD designs and used for feature extraction. Traditional survey provides a triangulated irregular network (TIN) surface by connecting ground points measured throughout a project with the detail of the surface determined by how many points are manually surveyed. With a photo-derived colorized point cloud this surface is created typically from over 100 million points, similar to much more expensive LiDAR surveys but in full color and at a fraction of the cost.
Benefits of Roadway Mapping with UAV Include:
Cost Effective - Reduce the # of surveyors needed on site.
Time Savings - A half mile roadway can be fully surveyed in under an hour.
Turnaround Time - In less than 24 hours a client can have a detailed surface model delivered
Accuracy - When combined with aerial survey targets cm-level X,Y,Z accuracy is achievable.
Higher Resolution - Surface created from a point cloud density of over 2,000 points per square meter.
Ultra High Resolution Orthomosaic with sub-cm pixel size of entire roadway WITH CARS REMOVED!
Accurate centerline, pavement edges, and curb polylines derived from point cloud analysis
Viewshed Analysis
Are you a property owner in danger of losing your scenic view because of proposed construction? Or perhaps you are someone looking to build and would like to better visualize what the view from your 2nd story deck will look like once the project is completed? In combination with professionally surveyed ground control points a survey-grade 3D model of any location can be created from UAV aerial imagery. This reality-capture model can then be accurately measured and analyzed in a GIS or CAD environment to quantify view obstructions in any direction. If there are multiple options for construction these can all be accurately modeled to within an inch of where they would be once built and measurements can be accurately quantified for project decision making. Because these models have been created using surveyed points from a Professional Land Surveyor (PLS) and processed by a Certified Photogrammetrist (CP) with modern software these datasets are an unbiased record that will stand up to scrutiny in court.
What a professional UAV viewshed analsysis can provide:
Accurate geospatial modeling of your property and surroundings
True-Color 3D model and mesh viewable online by all parties
Unbiased dataset that will stand up to scrutiny in court
Professional support at any legal proceedings if desired
Added benefit of beautiful aerial imagery of your property & 3D model
Ability to determine viewable subject matter from any point in model
Quantifiable measurements, not guesswork.
Construction & Reality Capture for BIM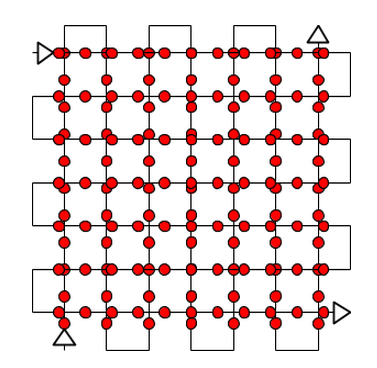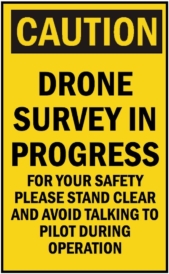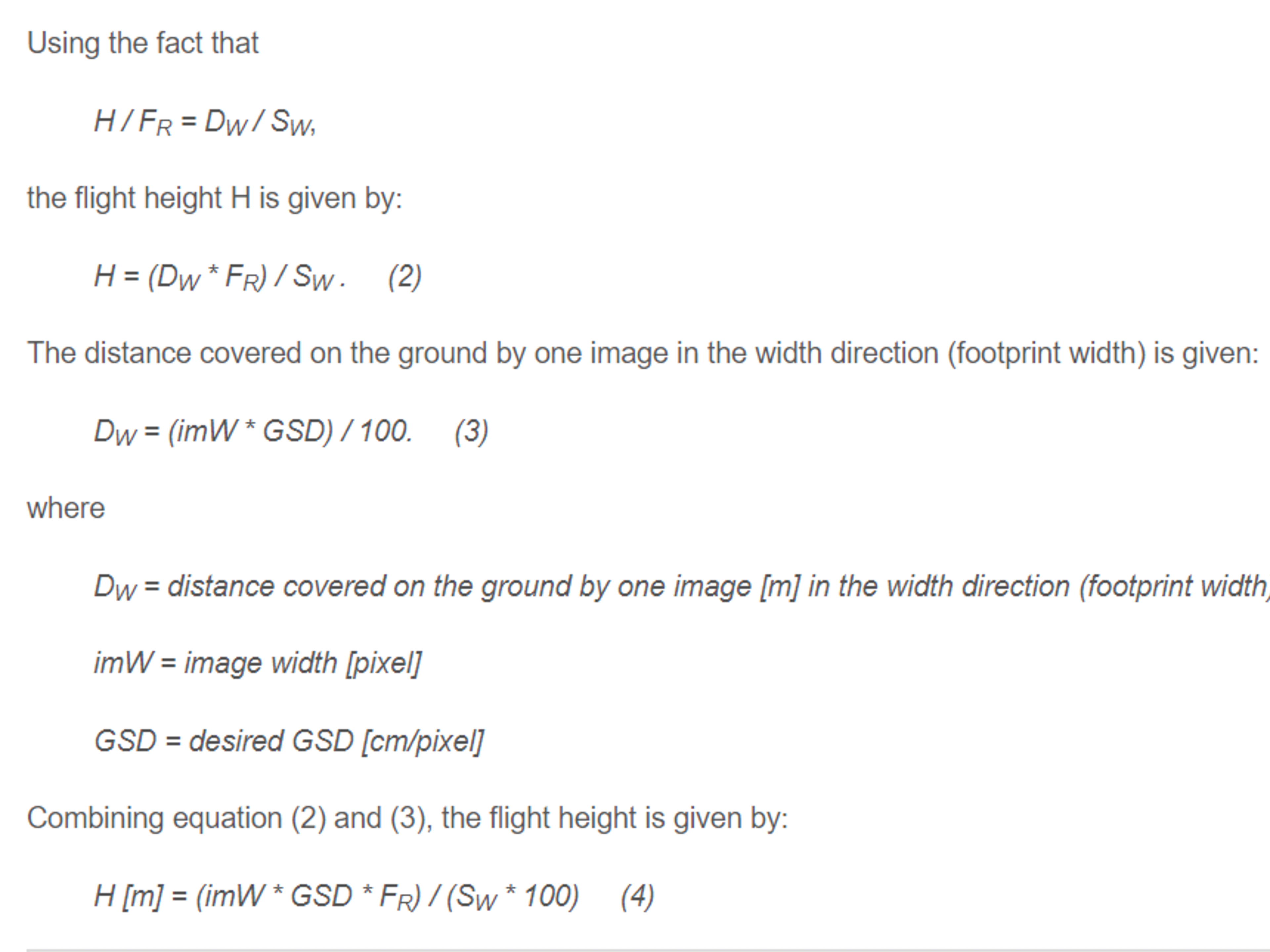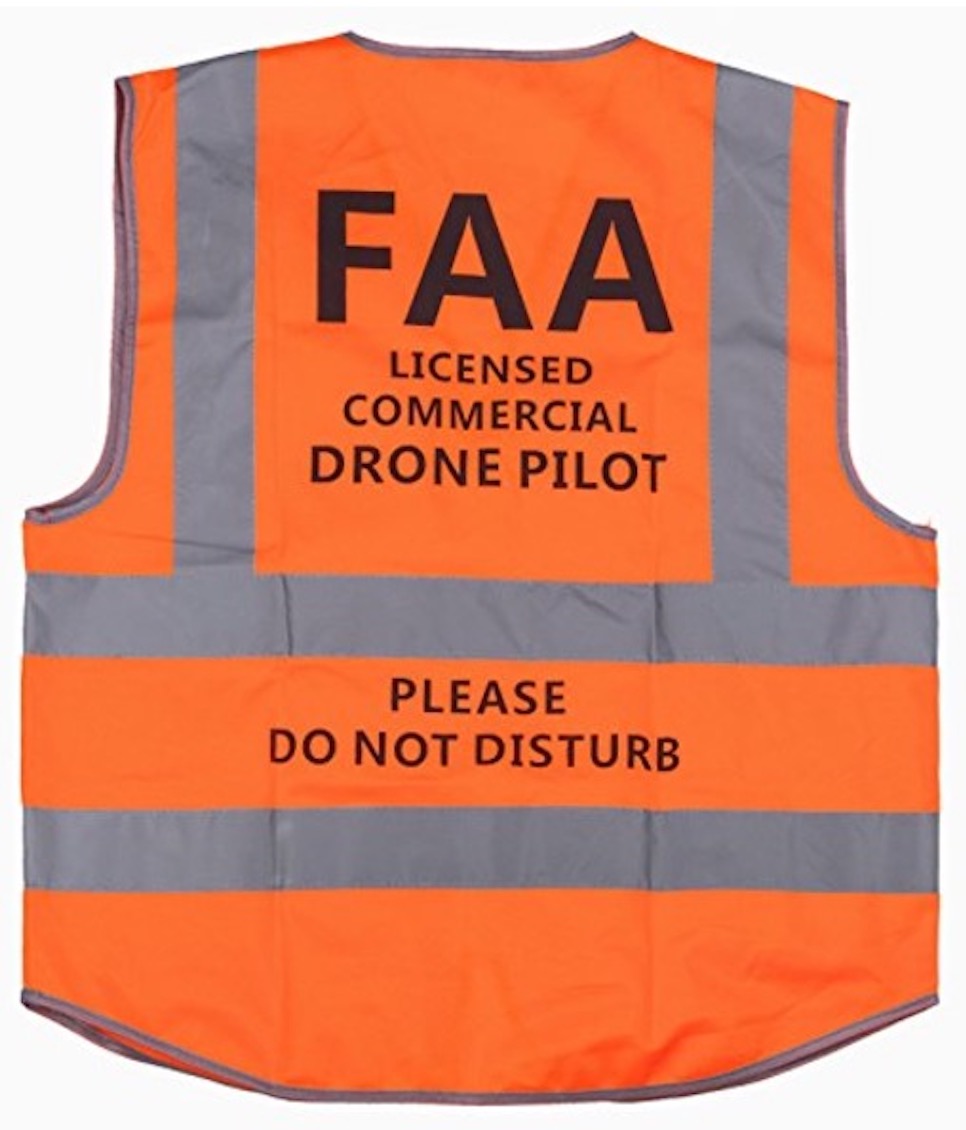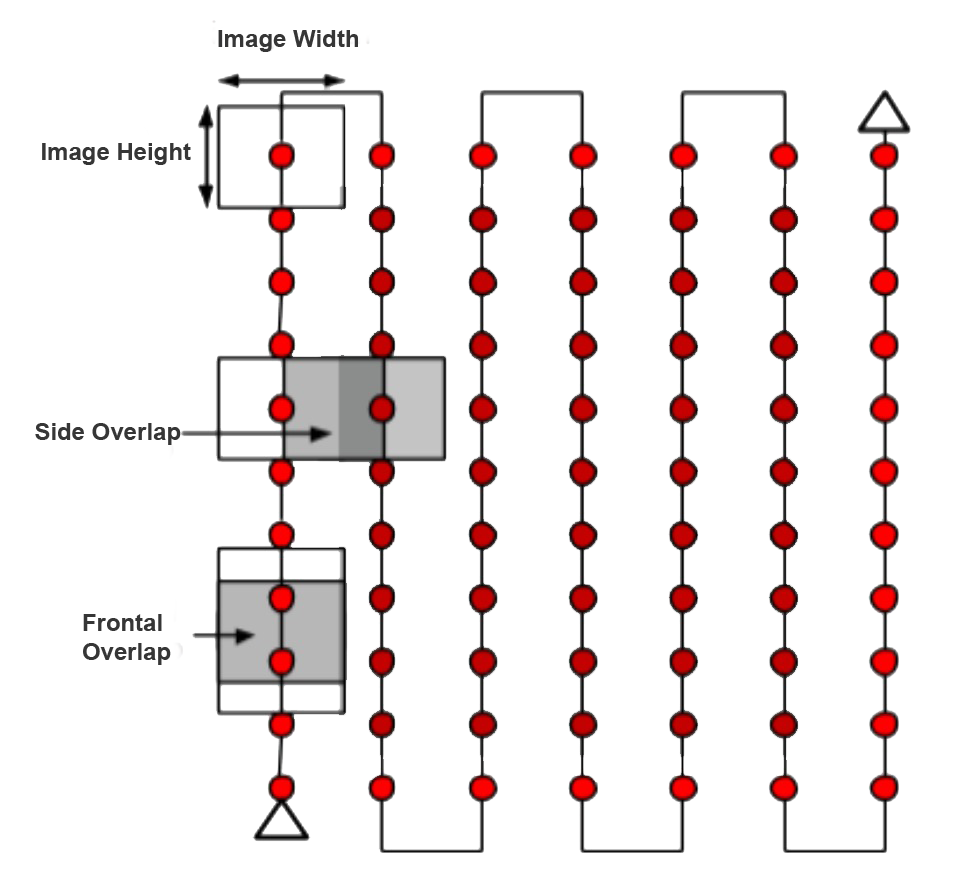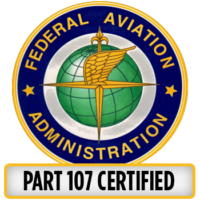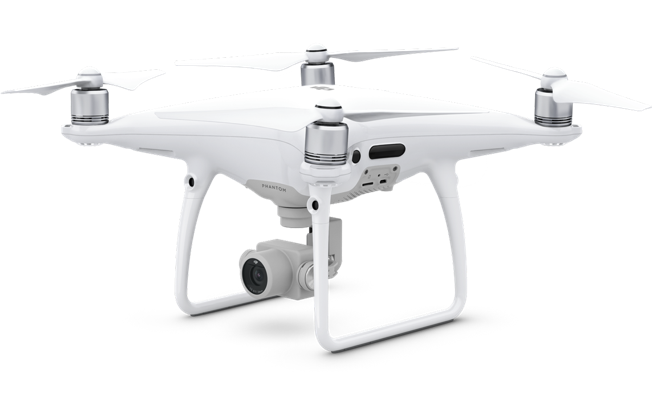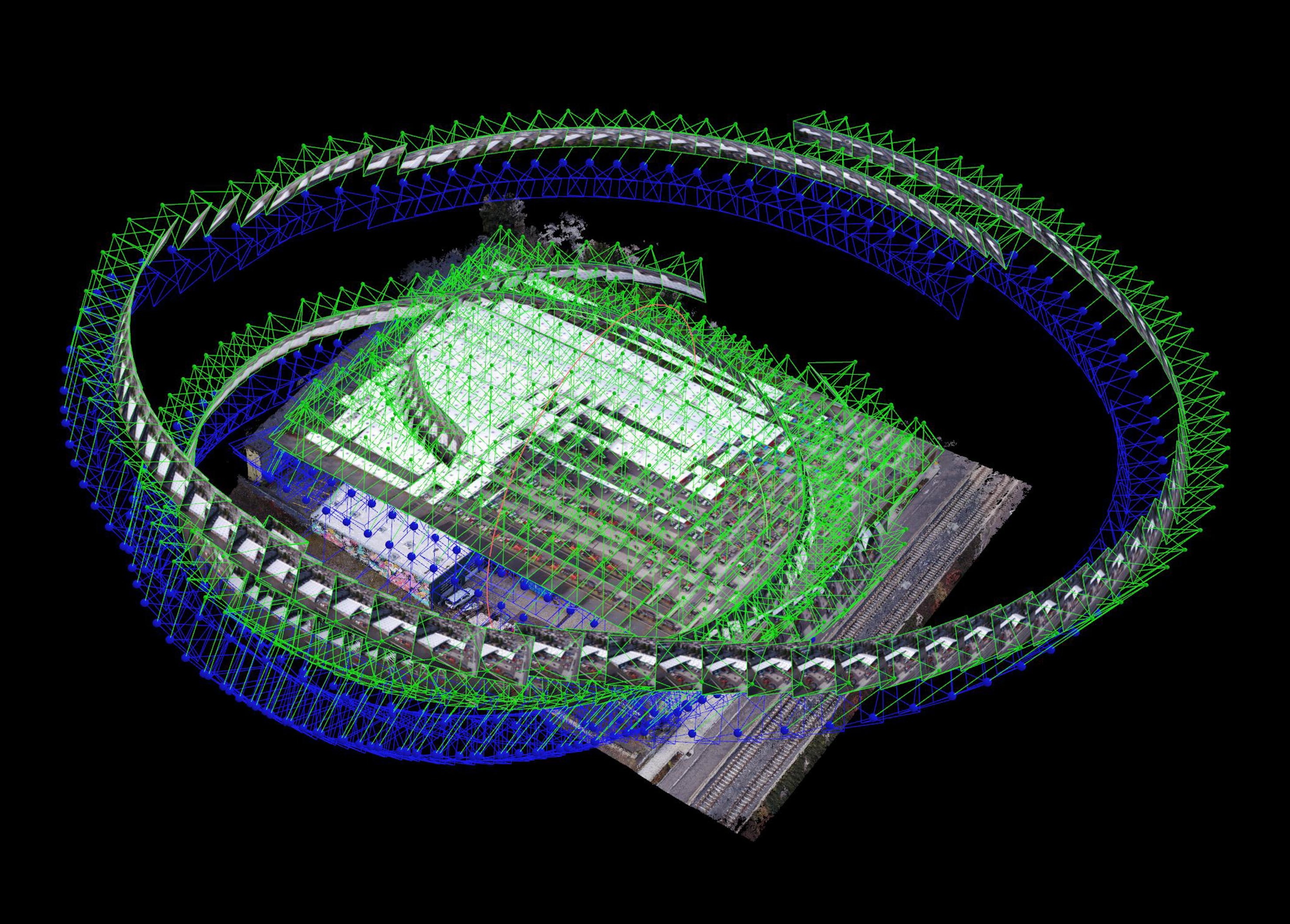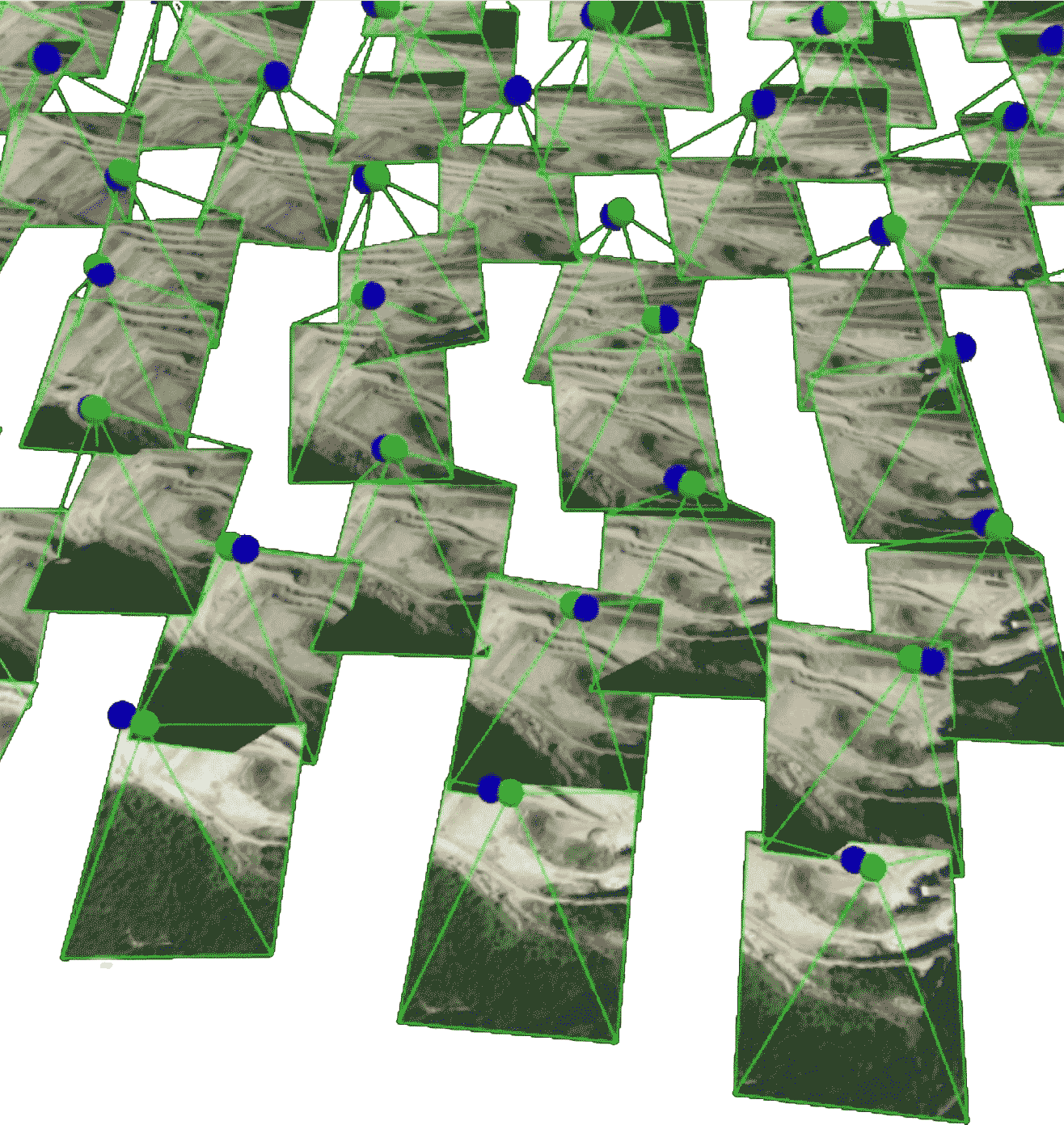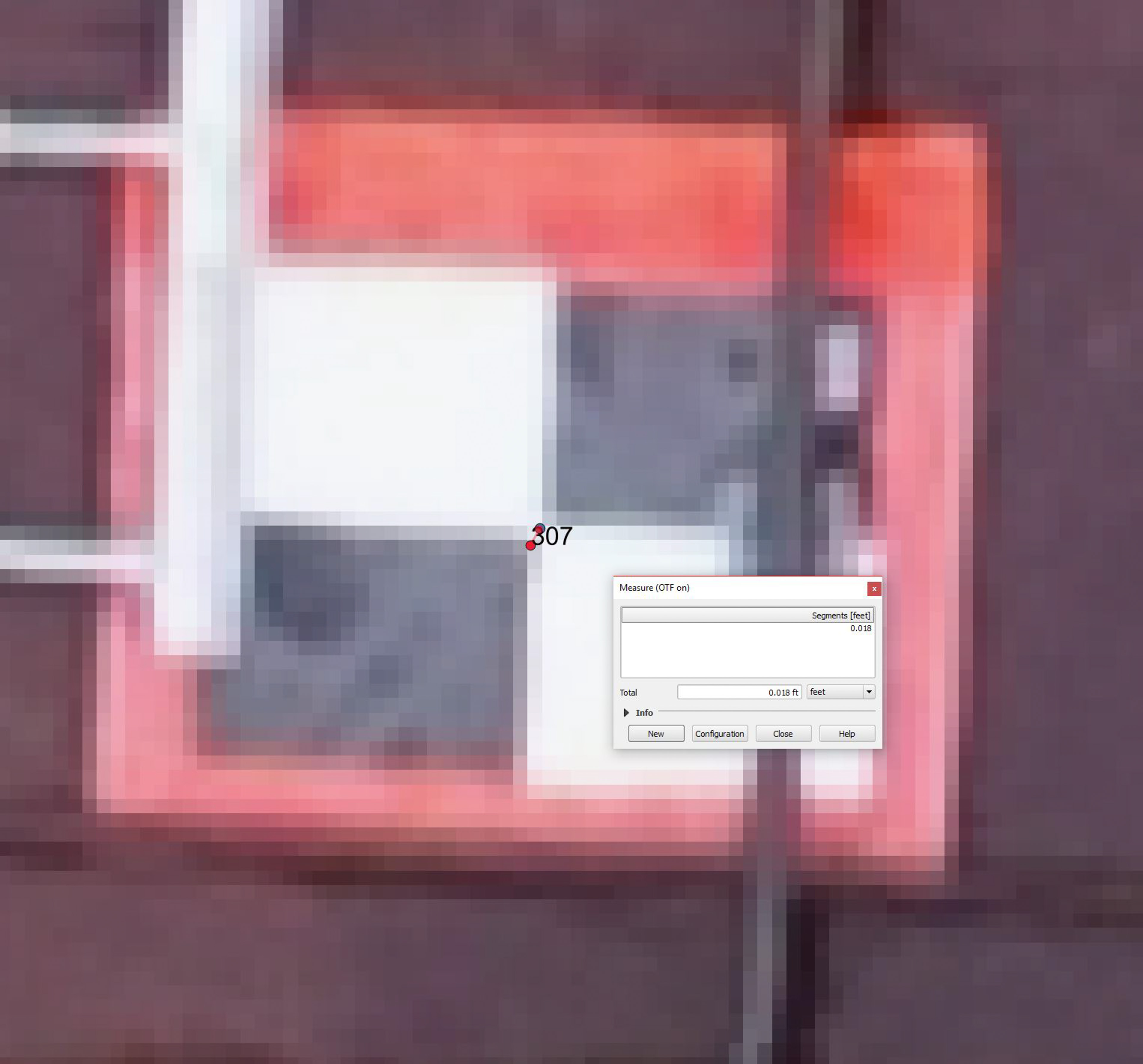 Let Me Help Make Your Program A Success
Is your construction or engineering company developing it's own UAV program for inspections or reality capture? Do you have the expertise on staff to make this program a success? As a Certified Photogrammetrist and Mapping Scientist in Remote Sensing with 10 years of experience working reality capture point cloud data sets derived from LiDAR and modern photogrammetry I can ensure you have both the proper sensor technology as well as processing tools to complete your projects. Throughout 2017 I have worked with a strategic partner to provide high quality UAV reality-capture data sets to some of the countries largest construction firms for integration into their CAD design software. I can help your company bridge the frequent disconnect between the CAD world of architects and the geospatial world of GIS and remote sensing. Understanding the correct lighting conditions, camera settings, and software processing settings are as important to the success of your program as purchasing your your first UAV Platform. So too, is understanding which technology is appropriate for your needs and which is overkill and too costly. Let me help you realize the full potential of this new disruptive technology in your business.
Services I Provide Include:
FAA Part 107 training for potential staff UAV Pilots
Consultation on which sensor is most apprpriate for each desired application (ex: Farro vs. UAV vs. Stationary Camera).
Best Acquisition and Data Processing Practices
Data Review and Verification of Accuracy.
On-Call backup for any rapid turnaround time needs.
Tailor made solution consultation for unique projects
Purchase consultation and continued technological support
Certified Vendor for Construction
Does your company prefer to use 3rd party vendors for it's reality-capture and BIM work or are you investigating new technologies available on the market and would like a demo? If so I am here to assist. Working with partners who are already certified vendors with several large constructions firms I now have many highly successful UAV reality-capture construction projects under my belt. As a fully-insured commercial UAV pilot with a flawless safety record, years of flight planning experience and over a decade of aerial data processing experience I am ready to cost-effectively meet your project needs and introduce you to the newest cutting-edge technology for your industry. Anyone with a drone can fly a construction site, but not everyone is a certified geospatial industry professional with 10 years experience as a remote sensing data scientist designing and processing survey-grade datasets for a living. If you have tried other vendors let me show you a clear difference.
What I Provide:
Detailed pre-flight planning with client to ensure success
Full site acquisition at your choice of resolution
Active communication throughout project
24-hour turnaround time possible if desired
Sub-cm geospatial accuracy when used with control points
Full report with accuracy statistics
Any transformation or conversion of the data for integration into CAD suites
Aerial Mapping
What is Appropriate?
Understanding which technology is most appropriate is the fundamental first step to any aerial survey project.  Too many times in my industry I have seen clients being told that LiDAR is the best option or that a drone can easily capture miles of utility lines when there are actually much more appriopriate and cost-effective solutions.   Usually these statements are made by a company that either is trying to pay off their expensive LiDAR sensor purchase or hope to make big profits by using a drone over multiple days to cover an area that a small plane could cover in an hour.  Regardless of whether I personally have the technology or not to meet your needs please consider me an honest and knowledgeable resource for you on which options are best to meet your needs.
Traditional Aerial Survey
I have established close relationships with some of the top local and nationwide aerial acquisition firms. These trusted partners use a wide variety of aircraft from helicopters and Cessna Caravans to pressurized jets which can fly at high altitude for maximum ground coverage. When provided a Google Earth KML of a project location and size getting a quote for acquisition from these platforms is only a phone call away. Having worked with these companies for years I help clients understand what their options are for acquisition in terms of most appropriate sensor, data resolution, and pricing. Once the best solution is found I then work with the flight and sensor teams at these companies to ensure that the data is captured in the most successful manner for the data processing needs. Yes, we now currently live in what many call the "drone age" but until the laws preventing beyond line of site (BVLOS) operation change often times the best, most cost effective solution is to use a traditional aircraft capable of carrying a more substantial and heavier sensor.
Advantages of Traditional Aircraft:
Easily scalable to very large projects up to millions of acres
Acquisition Time Savings - minimum weight restrictions, higher flying heights allow larger sensors to capture more data in a shorter time.
Fine Tuning - With a sensor operator on-board, adjustments can be made during acquisition to ensure the highest data quality
Fewer Restrictions - Less airspace and fuel range restrictions provide ability to capture data where drones are banned
Cost-Effective at times - Until BVLOS evolve traditional aircraft are still more cost-effective
Data Size - Ability to fly higher with ultra high resolution sensors often means less data and faster processing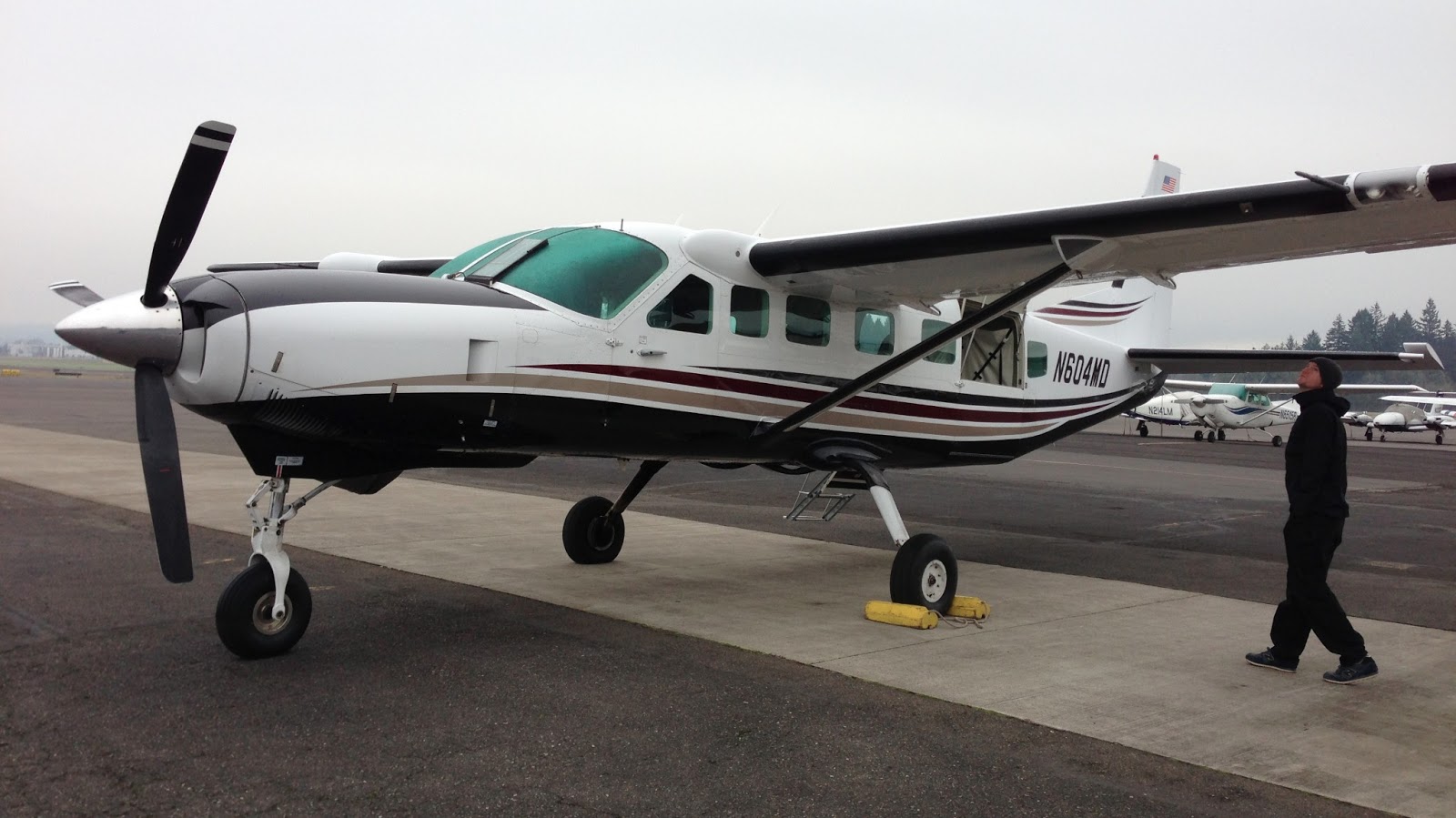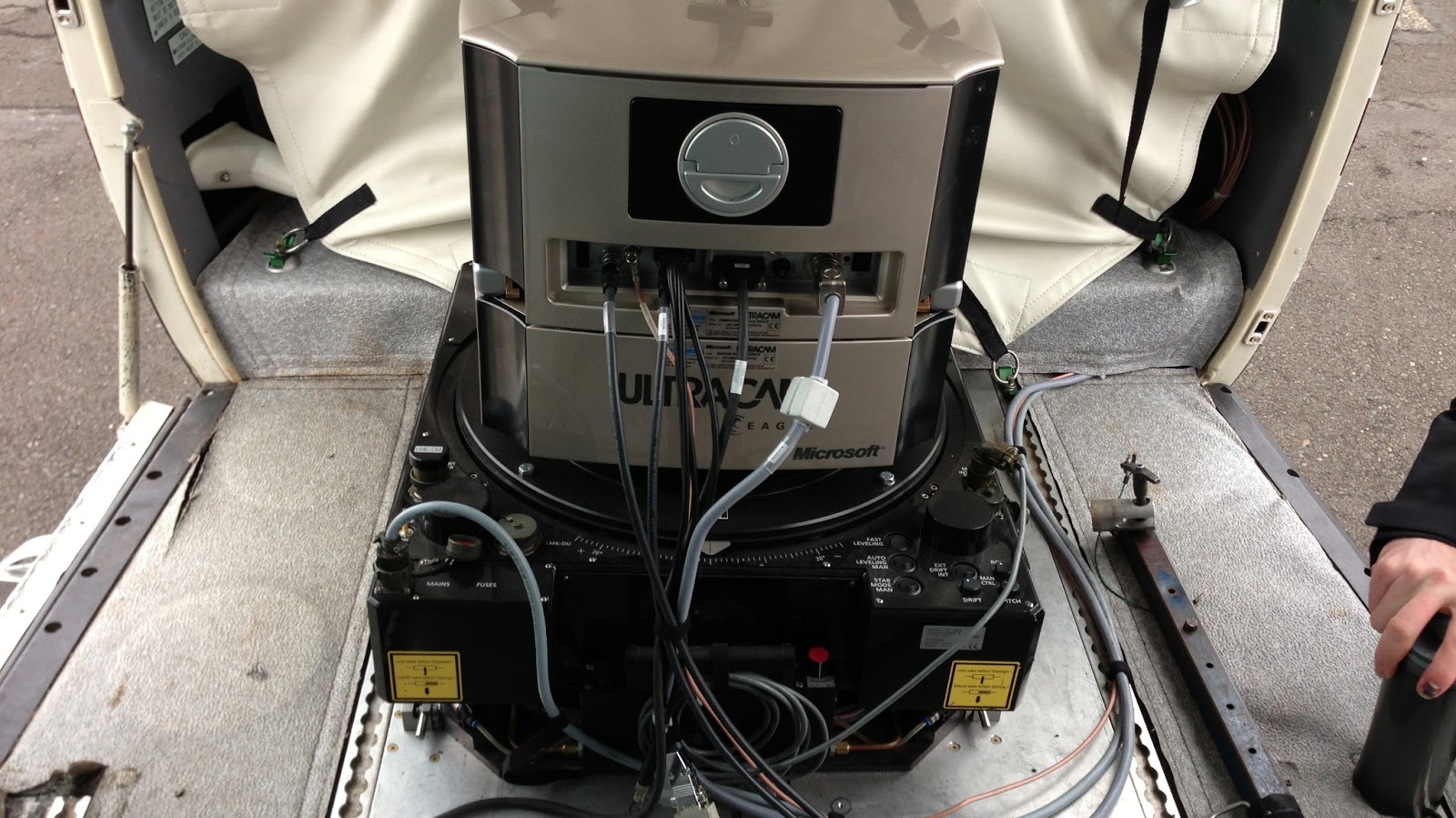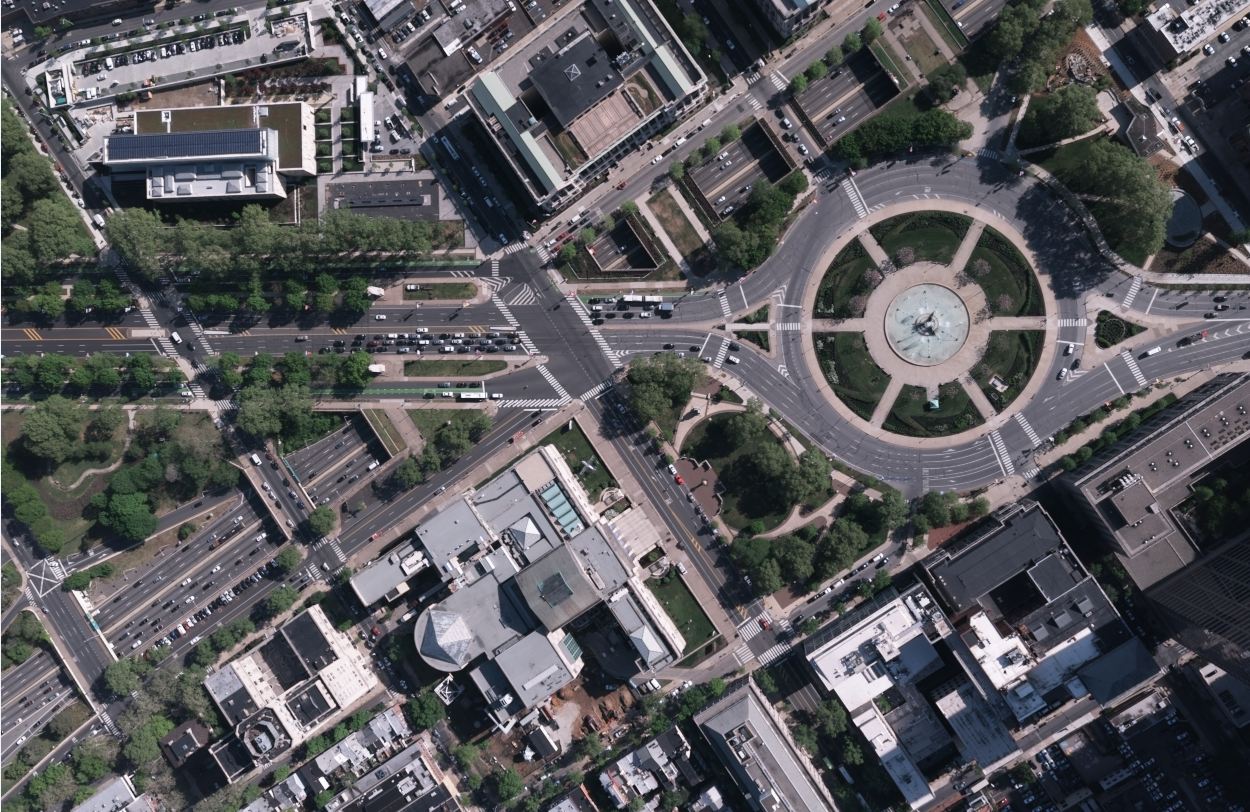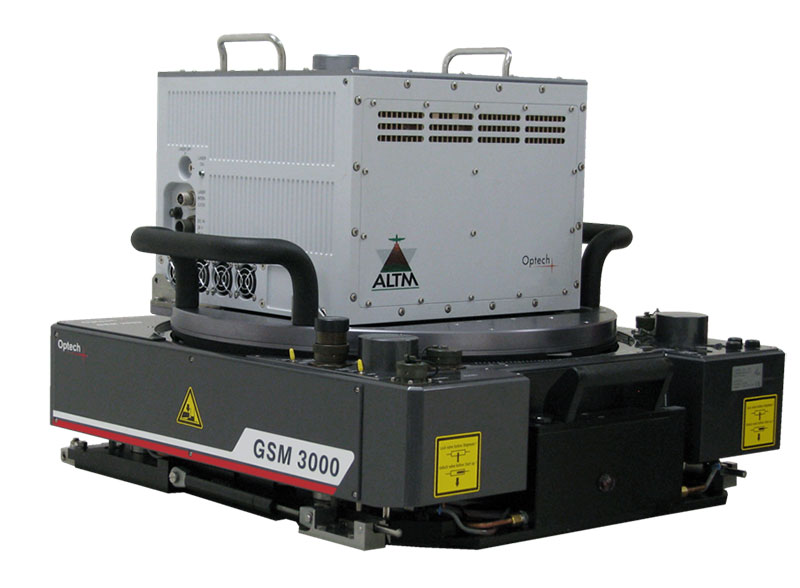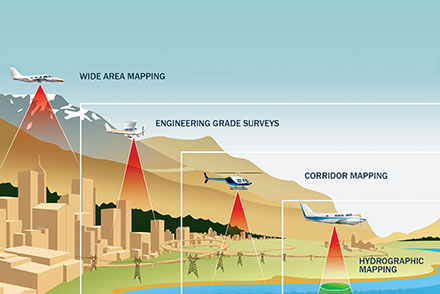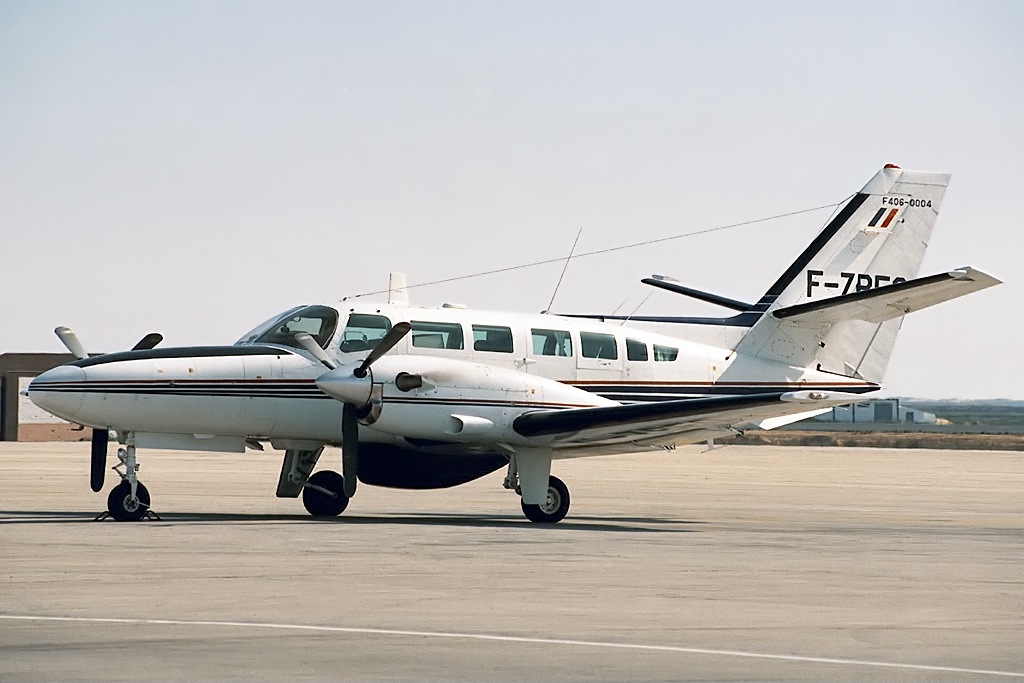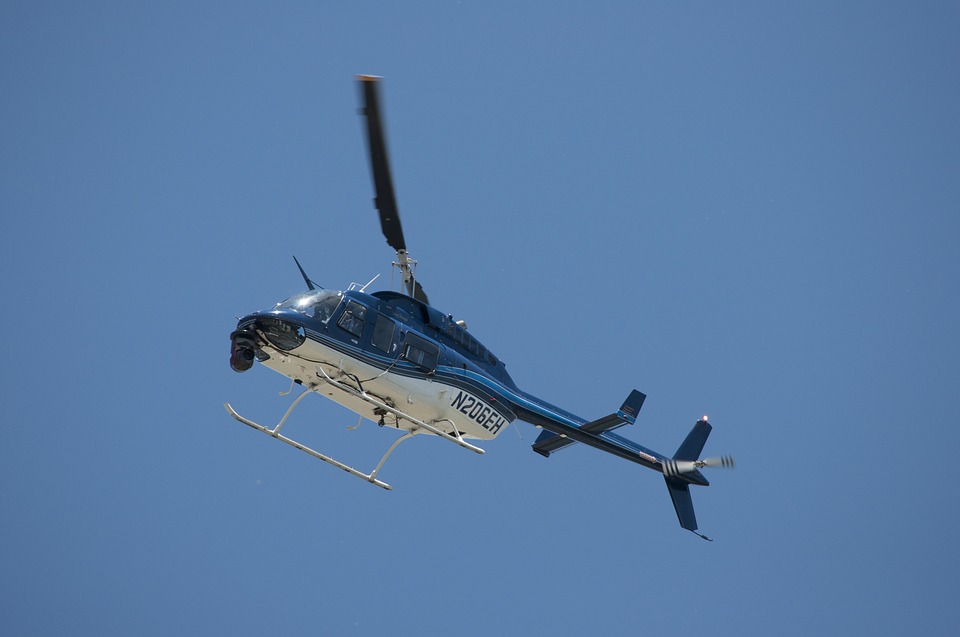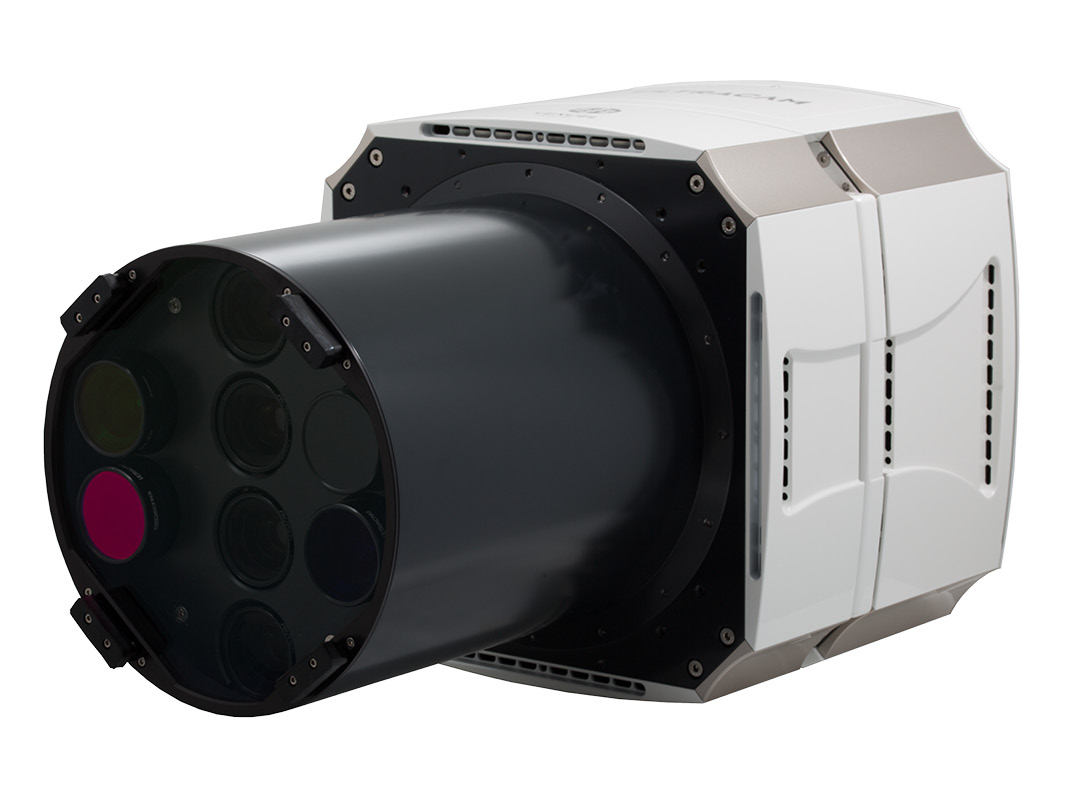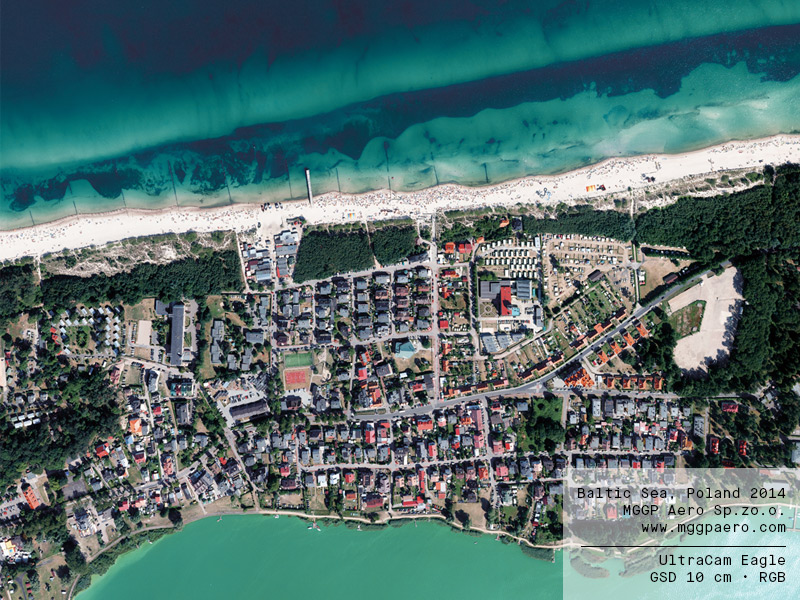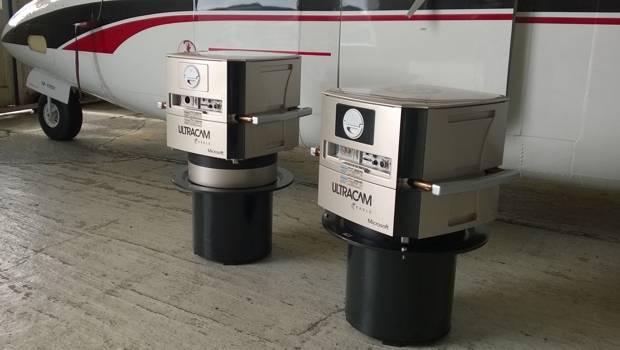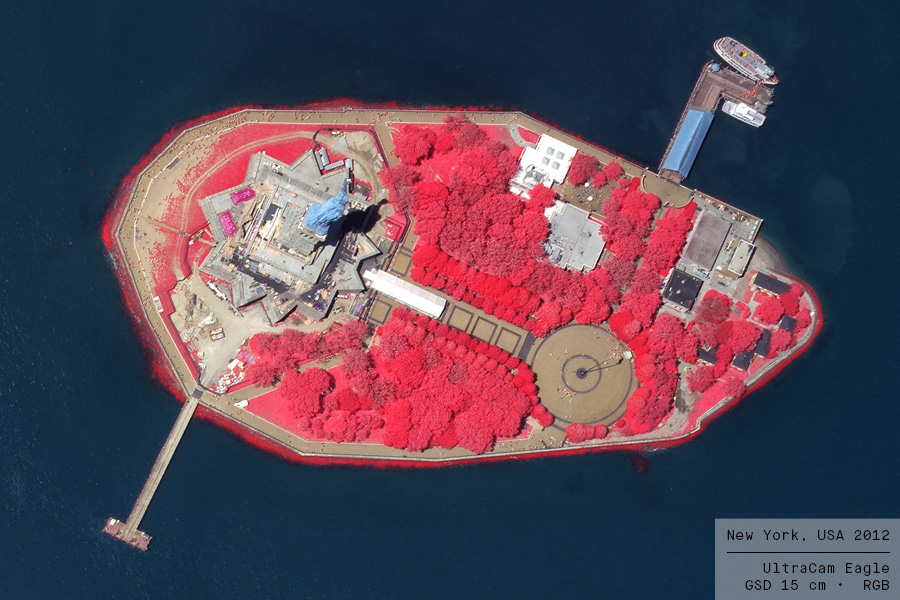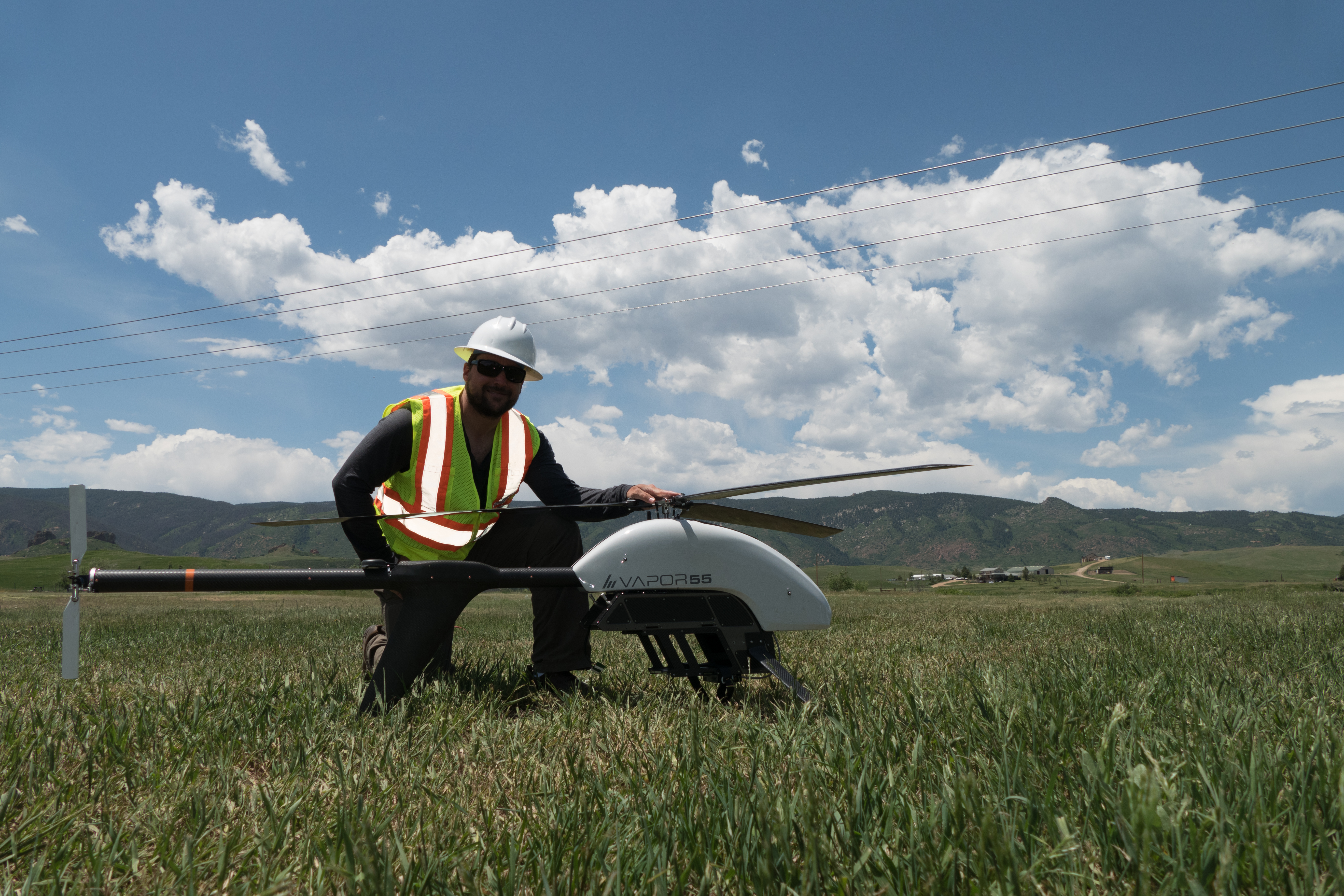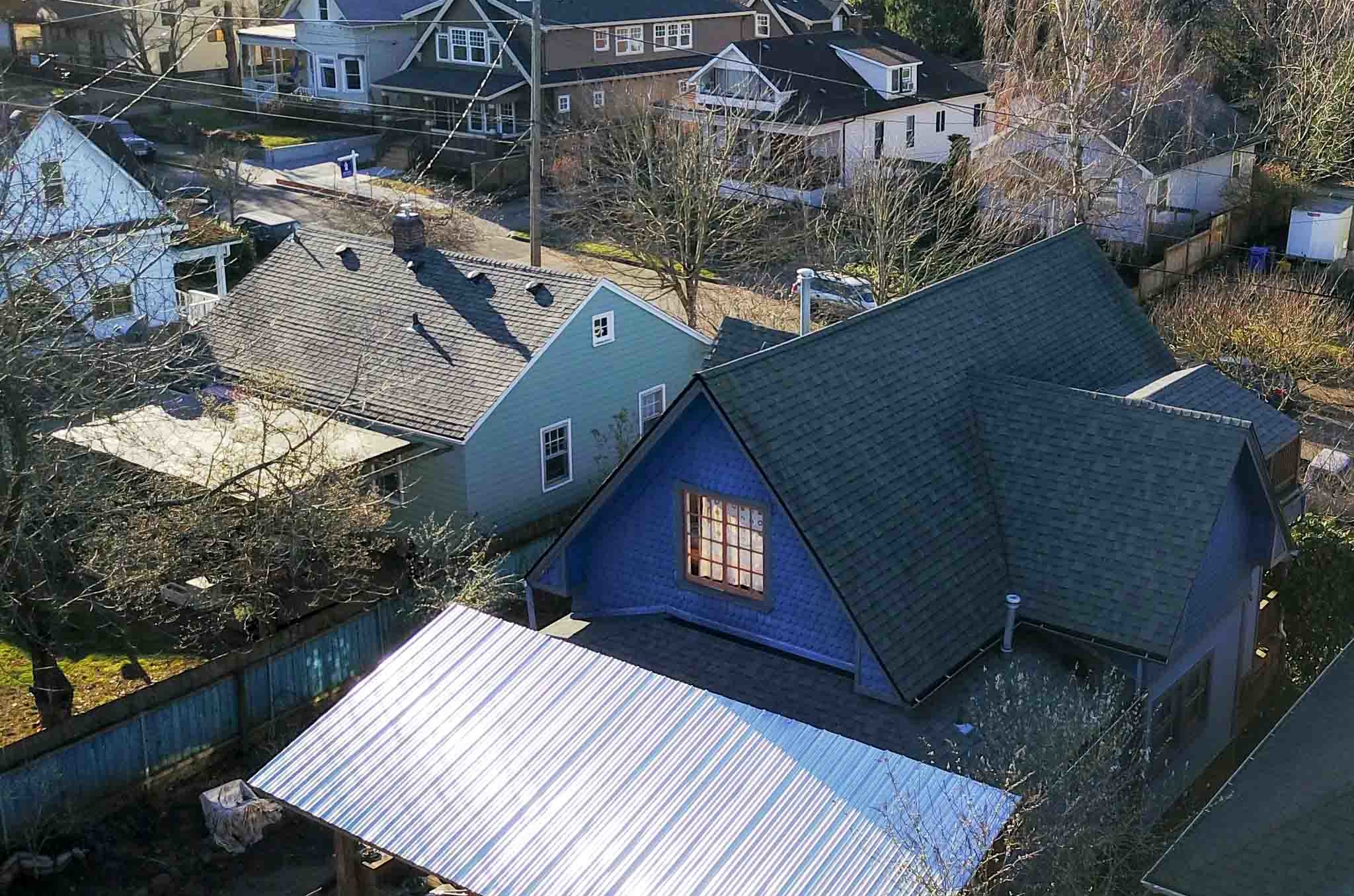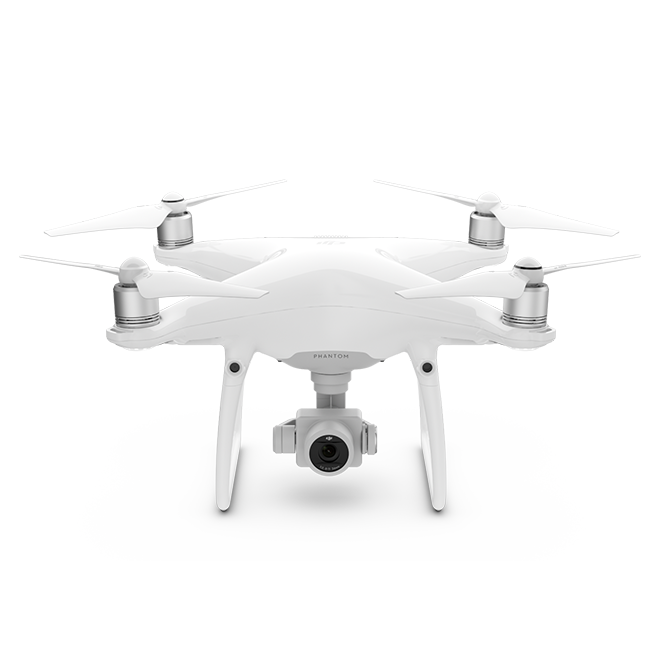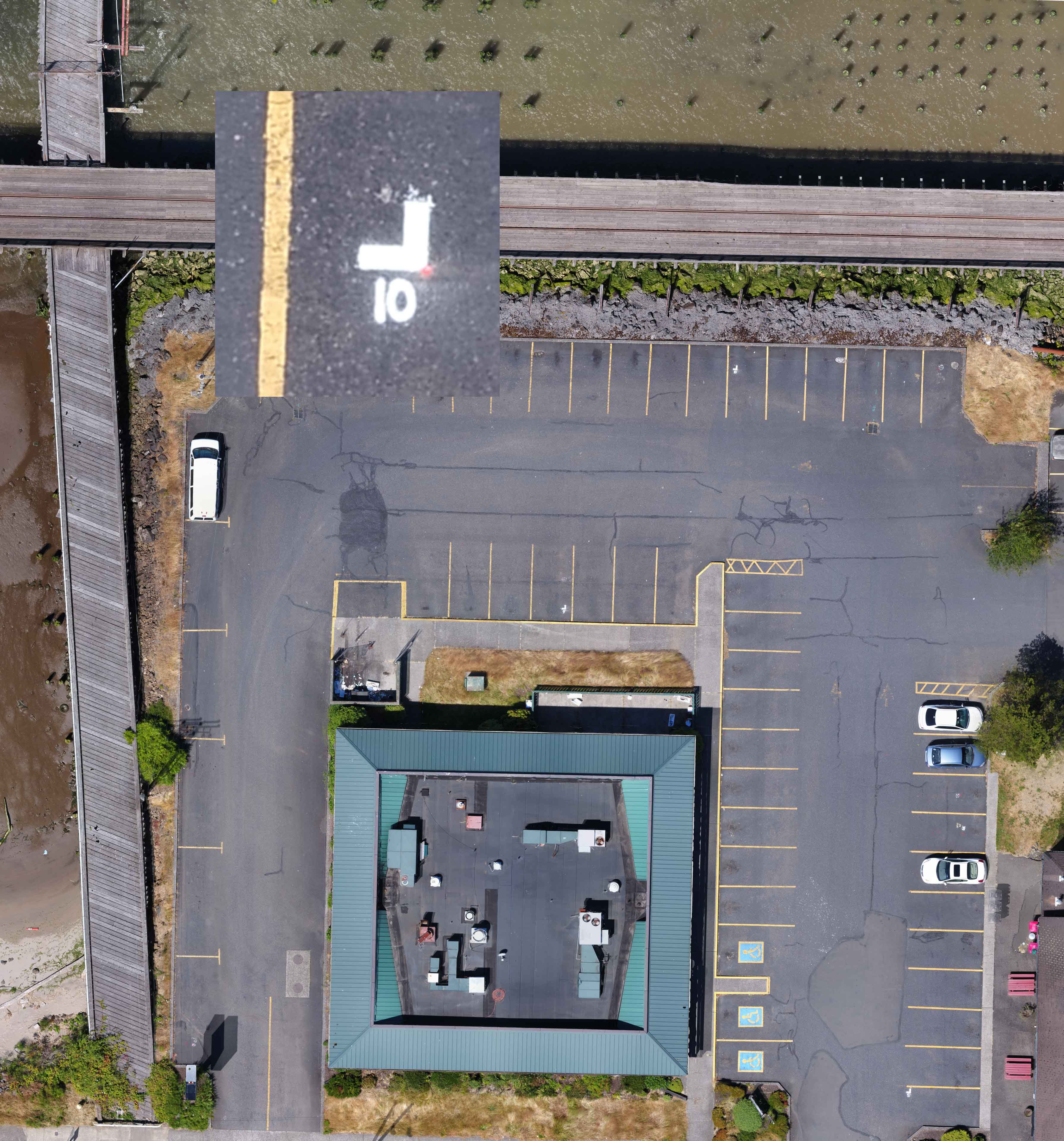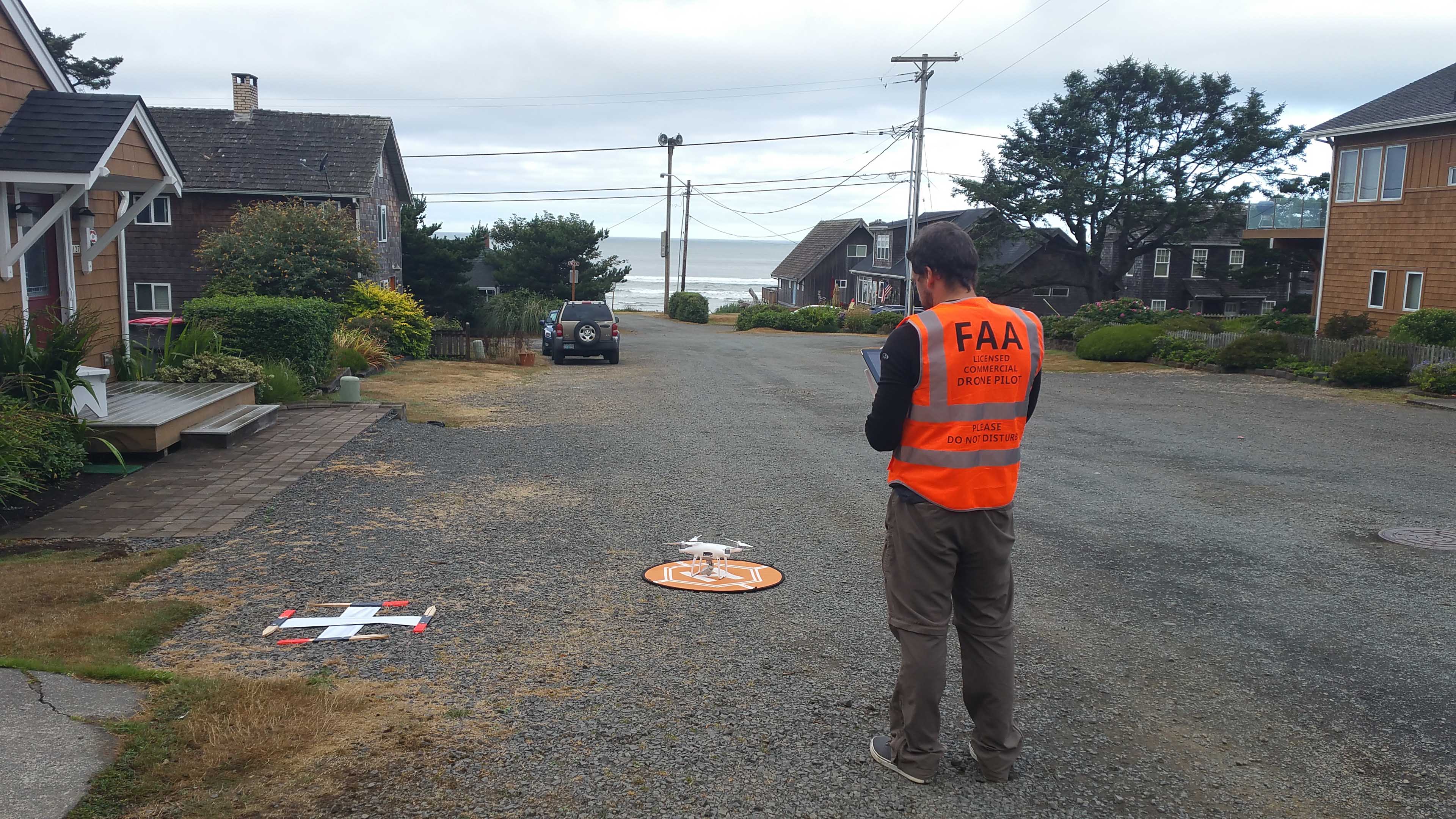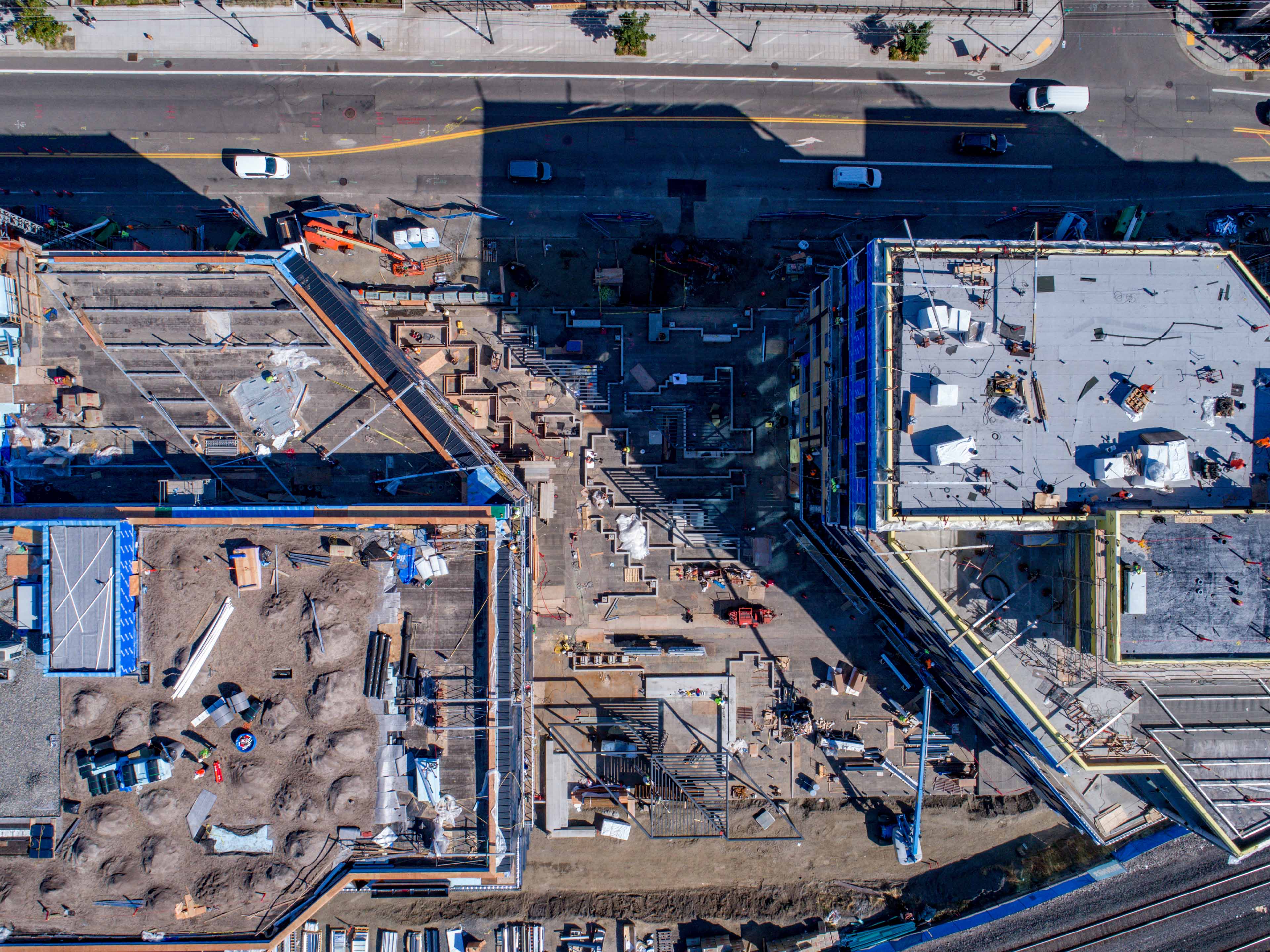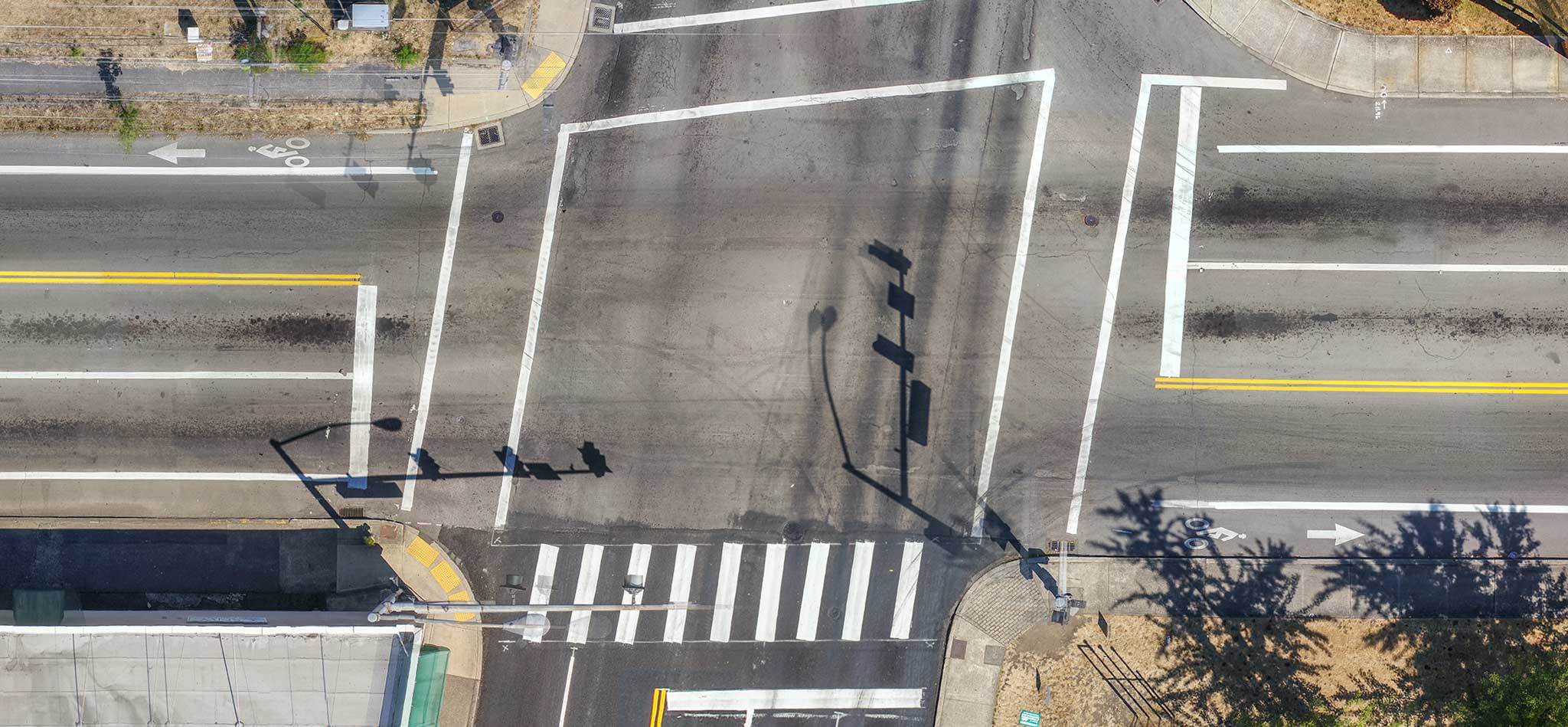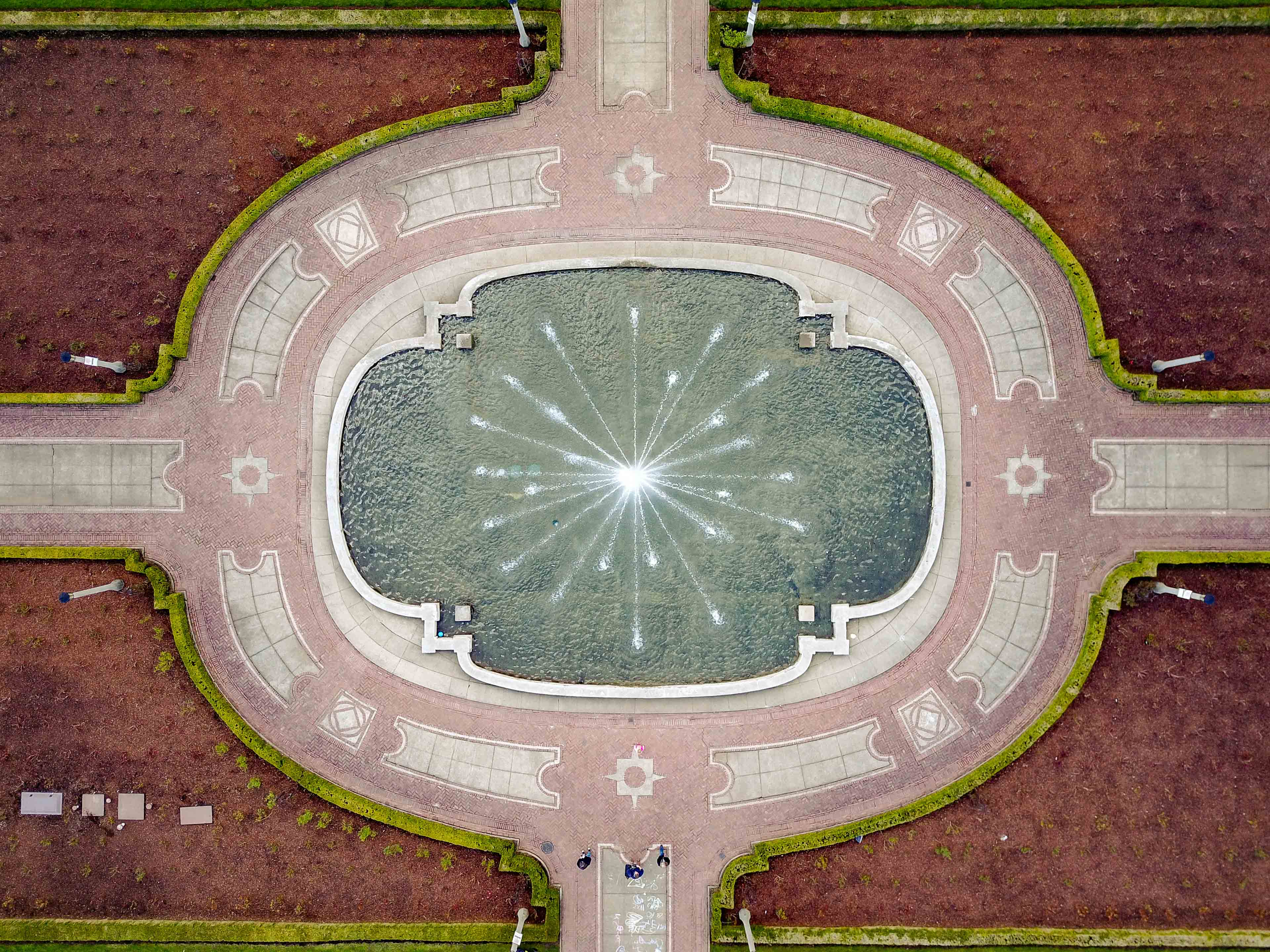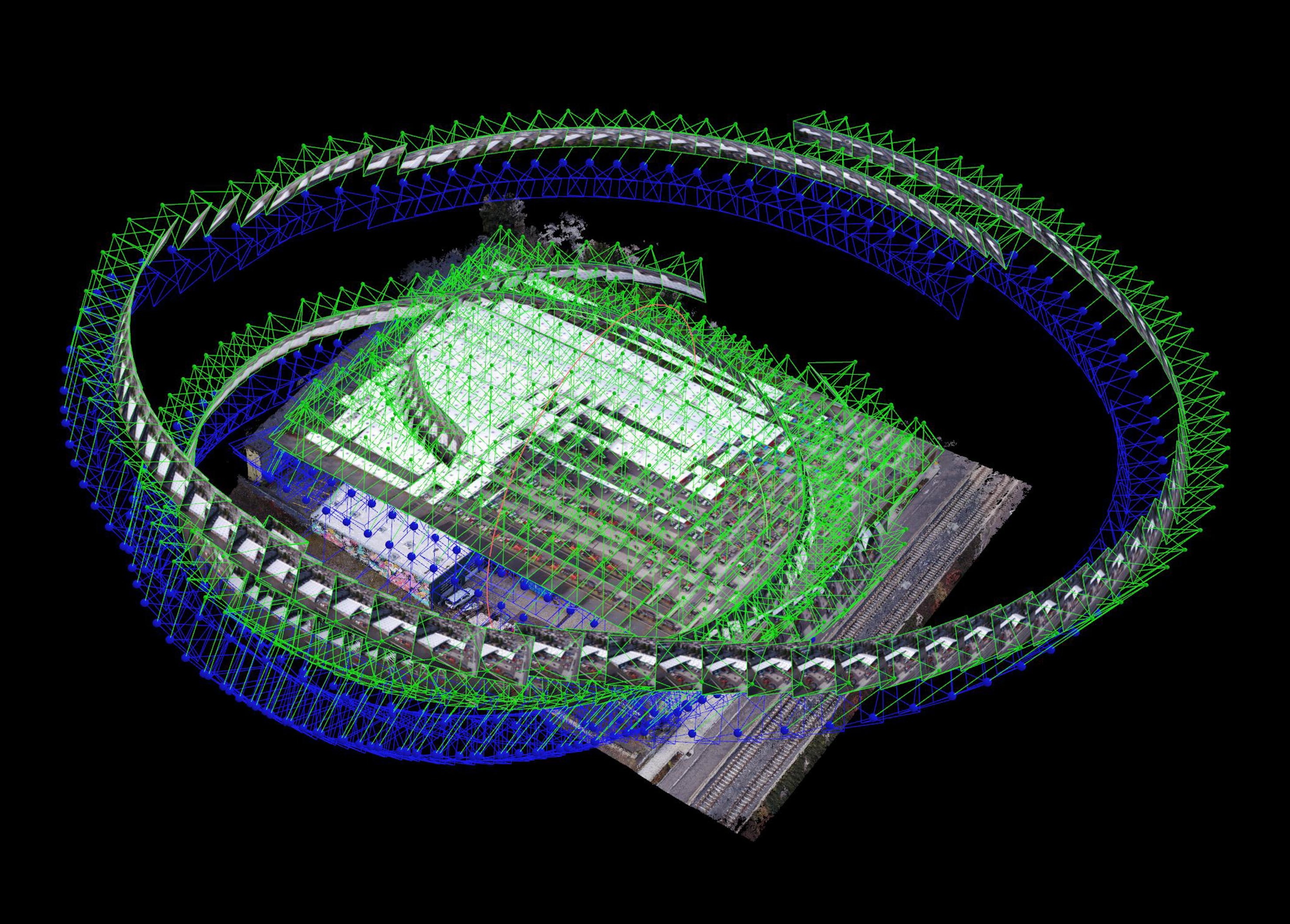 UAV
I once worked on a project where a client paid over $10,000 for an orthomosaic of their small property because it meant re-routing a plane with a multi-million dollar camera in it to acquire the site. This is a great example of when UAV acquisition is most appropriate. Anything project area that can be flown from the ground with line of site to the UAV is another good example. But, as projects grow in size there are diminishing benefits as hours of acquisition become days and data processing strains build up. Another big determination is the resolution desired. If a project has low resolution and low accuracy requirements a traditional survey may be more appropriate but if the client desires ultra-high resolution and accuracy for a small enough area UAV is the perfect choice.
The next question is which sensor to use. For some jobs such as clients looking for accurate ground models in highly vegetated areas an expensive LiDAR sensor and heavy-lift UAV platform solution is required but using that same solution for a hard surface area model like a short roadway surface is often completely overkill and unnecessarily expensive for the client. With experience with LiDAR, Hyperspectral, Thermal and Multispectral data I can explain which will work best for the subject matter you want to capture and which are overkill for your needs.
Benefits of Mapping with UAV Include:
Safety - Survey dangerous environments that terrestrial surveying can't.
Cost Savings - Lower operation, maintenance and mobilization expenses
Spatial Resolution - Ability to fly closer to subject matter
Temporal Resolution - Often easier to re-capture for change detection studies
Speed - Rapid deployment with autonomous missions
Often better and faster coverage than terrestrial scanners
Company reputation for staying on the cutting edge of techology
Largest Solo Corridor Project (miles)
7000
Industry Certifications
3
Size of team previously led
10
Largest Solo Wide Area (acres)
1000000
What I Offer
Full Acquisition & GPS Ground Survey
I have established close relationships with some of the top local and nationwide aerial acquisition and survey firms. Every project I worked on in my career gave me new insight on how to better flight plan and lay survey ground control for the next to ensure the highest quality data capture.  Quotes for aerial data capture and survey are simply a phone call away and will be included in the formal project proposal.
Data Production
Full data processing from acquisition through to delivery.  In a typical aerial imagery this would entail:
Pre-flight planning and ground control coordination
Full acquisition data review and any needed radiometric corrections
Aerial Triangulation (AT) or Structure from Motion (SfM) image processing using using surveyed control
Digital Elevation Model (DEM) and Digital Terrain Model (DTM) production

When possible I will always use available high quality LiDAR datasets for large area orthorectification
For UAV imagery datasets the 3D photo-derived surface model will be used for true ortho production.

Ortho Rectification and Final Mosaic Production

For traditional AT mosaics seamlines will be feathered to reduce visibility
For modern photogrammetry and SfM non-stationary objects (cars, people) will be removed.

Full report with accuracy assessment
High quality base products can be further optimized through statistical analysis, data fusion, and advanced computer vision automation to create an extensive list of value-added products to aid in project management.  See what informatin can be obtained from your geospatial data. 
Planimetrics (contours, feature extraction)
Asset Inventories (container counts, stockpiles)
Hazard Detection (geological dangers, vegetation encroachment)
Failure Detection (leaks, structural stress and distortion)
Classification (mineral, vegetation, wildlife)
Change Detection (growth, erosion, restoration, fluvial)
Surface Analysis (height, centerline, slope, temperature, radioactivity)
3D model Analysis (viewshed, assess multiple construction scenarios)
Voumetric Analysis (stockpiles, mineing, excavation, sediment transport)
Long Lasting Client Relationship
I will always be available to my clients throughout and as importantly AFTER the completion of a project.   Some examples of post-project help I happily offer free of charge (to a reasonable extent):
Data integration help
Data conversion 
Data transformation
Data resampling to smaller file sizes
Advice on software purchases (not processing advice)
Advice on hardware purchases and appropriate useage
Advice on raising children
Advice on UAS technology and current laws
Advice on great places for food and a drink in Portland
Why Choose Me
A small American owned business

As a client you may be entitled to financial breaks for choosing a small business, particularly when there are Federal funds involved with the project.
If going after a larger federal contract there are advantages to using me as the prime coordinator on the project.
No bureaucracy

I can make decisions faster and work more efficiently because of it.
I have the flexibility with my industry partners to tailor-fit solutions for any need, regardless of scope or location.
No overhead

As a small business working out of my comfortable home, on my wife's insurance, I have almost no overhead costs to pass on to my clients.
I'm not locked into corporate rate multipliers and I can tailor fit a fair price to any project based on its complexity.
Data Security

Your data will never leave the country.
Don't be fooled by larger companies who claim this, then let foreigners remote-access their servers to work on your data from oversees. Even though your data hasn't actually left the country, everyone oversees can still look at it and harvest information from it.
Experience

With a formal remote sensing education and 9 years in the industry I have learned a lot about what to do and more importantly, what not to do. Over the years I've gained the ability to spot possible issues before they become problems that delay projects. Put your trust in me, not a large company either ships your data oversees or utilizes mass hiring events to rapidly staff projects with inexperienced cheap labor.
Personal Touch, Full Attention

Unlike larger companies that often answer to investors, I will never take on more work than I can handle to make a buck. I've been down that path and it wasn't fun for anyone. Now I choose the Trail Less Traveled. Your project will be my

sole priority

until it is completed for you ON TIME.
I pride myself both on my attention to detail and the long lasting relationships I make with my clients. I will always go the extra mile to ensure you are more than happy with my services.
Passion

A small business will never be successful without a strong passion behind it. Superb imagery, whether from a plane, drone, or traditional DSLR is what I live for. I promise that you will be more than happy with my work.
Honesty

For too long in this industry I have seen companies over promise on what they can deliver. I will always be honest about my capabilities and will work closely with you to find a solution for your needs, even if it means taking on a consulting role rather than a processing one.
Testimonials and Endorsements
Jon Ellinger is a pleasure to work with, he has excellent communication skills and is very responsive.

Jon has exceeed the geospatial positioning standards I require on the projects he has delivered. I find his work to be of the highest order given the equipment that he has chosen to utilize.

I highly recommend Jon for any UAS projects, including surveying ans engineering design.
Michael Magyar
Owner - Magyar Land Surveying
"The 2017 Eagle Creek Wildfire devastated the Columbia River Gorge National Scenic Area. Hundreds of miles of the Gorge's trails, which are visited annually by millions of people, are now closed and severely compromised. The Multnomah County Sheriff's Office is responsible for Search and Rescue efforts in the majority of the area affected. Jon Ellinger with TLT Photography proved invaluable to our efforts to identify the burn areas to keep our SAR volunteers safe. Working with Digital Globe, Jon provided us with satellite overlays we were able to incorporate into our existing mapping software. Our SAR people and the citizens we serve are much safer because of their work."
Sgt. Mark Herron
Multnomah County Sheriff's Office - Head of Search and Rescue - River Patrol
I work at a professional mapping firm. We were looking for someone to collect aerial photographs and prepare large scale aerial images geo-referenced to our project coordinates (ortho-photography). We also needed 3D points generated from this imagery – sufficient to map roadways.

TLT's drone-pilot/photographer is a certified photogrammetrist (something I did not find with other drone-photographers out there). He is professional and was excited about the details of our project. Really great to work with.

The photos turned out excellent, and the large scale, multi-photo stitched image was exactly what we (and our client) needed. TLT produced professional grade photographs with professional grade cameras and equipment.
Highly recommended!
Chris Sherby
Owner - S&F Land Services - Professional Land Surveyor
The work you did was great and much appreciated!
Rawley Voorhies
Project Manager - Century West Engineering
"I called Jon from his website to see if he could help me provide terrain data to my architect who is not local to my project. He was most generous with his time and provided a file in the format my architect needed. I was beyond pleased at his quick response and willingness to help."
Patty Anderson
Homeowner working with Architect to Remodel a Home
"Thank you so much! This is SO helpful! I intend to run this answer with some link backs to TLT this Saturday. I appreciate it!" – In response to a detailed photogrammetry explanation for her very popular blog.
Sally French
Creator of TheDroneGirl.com
Mr. Ellinger is one of the most talented imagery data scientists that I have had the pleasure of knowing. Mr. Ellinger employed a number of innovative solutions to digital imagery projects that had strict accuracy requirements with tight budgets. Mr. Ellinger always completed his work ahead of schedule and under budget. His management skills for workflows and schedules are top notch.
Layne Friedel
Director Business Development at GeoTerra, Inc.